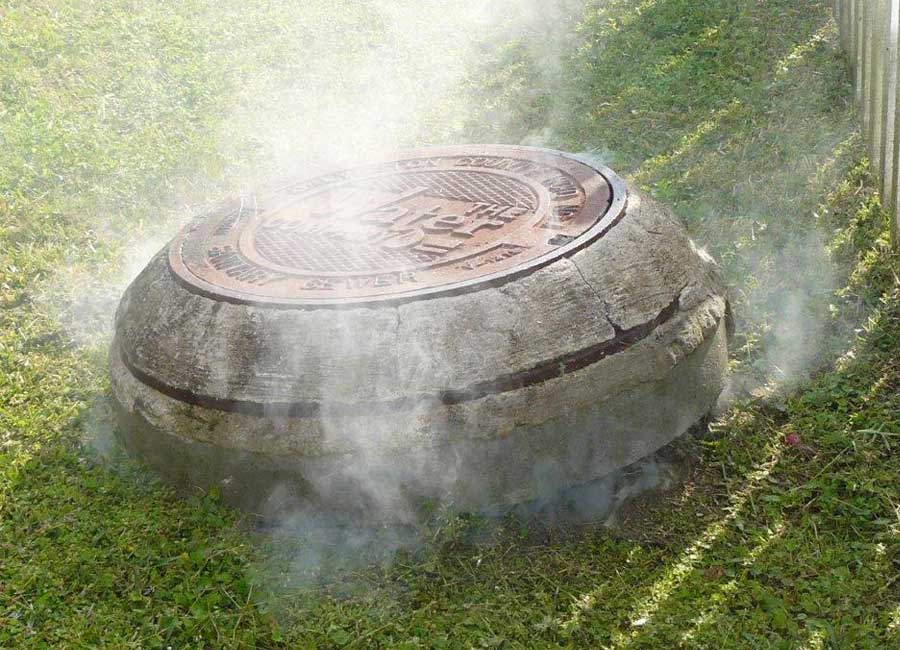 WCID #1 contractor RJN Group will be checking some of the district's oldest sanitary sewer lines for leaks with smoke testing beginning Aug. 14 and ending Sept. 8, depending on weather.
Why?
Sanitary sewer lines are designed to only carry sewage, not rainwater. However older sewer pipes can deteriorate and develop cracks that allow rainwater to enter, causing the pipes and the sewer treatment plant to become overloaded. Smoke-testing helps to identify those leaks so repairs can be made. In some cases, the line may need to be replaced.
Where will the testing be?
Testing is scheduled for three areas described by general boundaries below:
East of Oak Street, north of FM 517, west of Timber Drive and south of Rodeo Bend
East of the railroad tracks, north of FM 517, west of Dickinson Avenue and south of 27th Street
East of the railroad tracks, north of Dickinson Bayou, west of Plantation Bend and south of FM 517 East
Is this smoke hazardous?
Not at all. The smoke that comes out of the vent stacks on houses or holes in the ground is non-toxic, harmless, and has no odor. It does not create a fire hazard.
Will I be notified before smoke testing is conducted on my street?
Yes. At least 24 hours before smoke testing is scheduled to start, RJN will place door hangers on your front door .
Do I need to be home when the smoke testing is done?
Homeowners do not need to be home and at no time will field crews need to enter residences or buildings.
 Will smoke testing of the sewers allow smoke to get into my home?
No, it should not, provided that your plumbing is installed and functioning properly, and provided the p-traps are filled with water. Dry p-traps are most commonly found in bathrooms that are infrequently used. Run the water for 20 seconds to fill the trap.
What does it mean if smoke enters my house?
If smoke enters your home during the test, it may indicate there are deficiencies in the plumbing. The district recommends you have a plumber thoroughly inspect your home.
What should I do if smoke gets into the house?
Open windows to allow ventilation and note the location of the smoke emission; smoke will clear within a few minutes.
Click here for more information and video.
QUESTIONS OR CONCERNS: WCID #1 Customer Service
Phone: 281-337-1576 (Option 1)
Email: customerservice@gcwcid1tx.gov